The University Student Union has long been focused on offering an extraordinary range of events, programs and services to CSUN students. Students come to us for our centers, support, connection, care, amenities, community and more.
As we continued to expand our range of offerings, the USU name has come to mean many different things to different people. With this growth, we identified an important opportunity to highlight and increase our brand awareness within the CSUN community.
These new branding efforts will reflect our mission statement. The USU will focus its communications on the unique value our brand delivers: Optimizing the CSUN Student Experience.
This annual report is intended to clearly communicate the perspective of our key student development role on campus and how we will continue to nurture and grow the USU brand.
USU Branding Initiative
:

Optimizing the CSUN Student Experience
Mission Statement
The mission of the University Student Union (USU) is to foster the achievement of students' educational goals by facilitating a strong connection between students and their campus community.
We are an engaging and energetic campus program that develops students through inclusive activities, meaningful employment opportunities, leadership experiences and innovative technologies, facilities and services.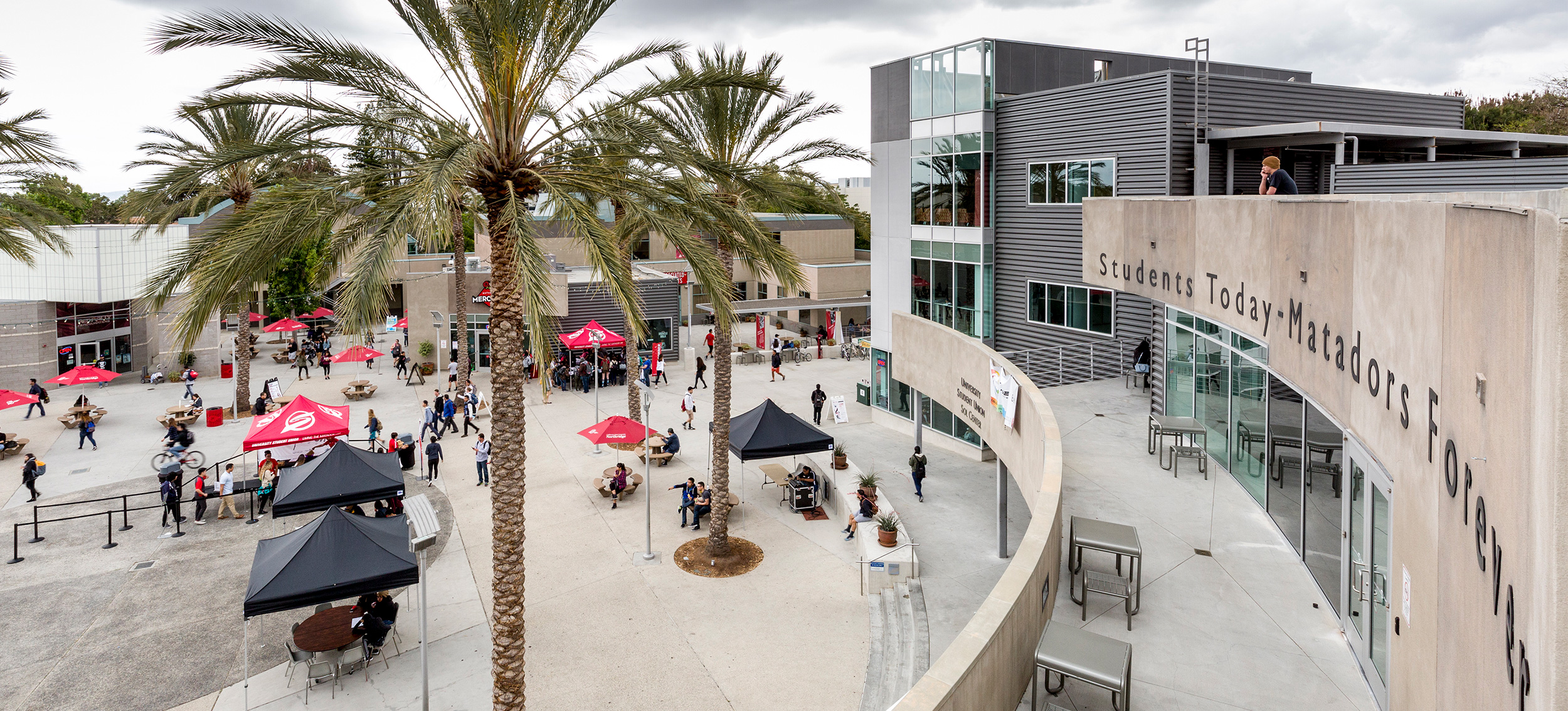 Message From the Chair and Vice Chair, Board of Directors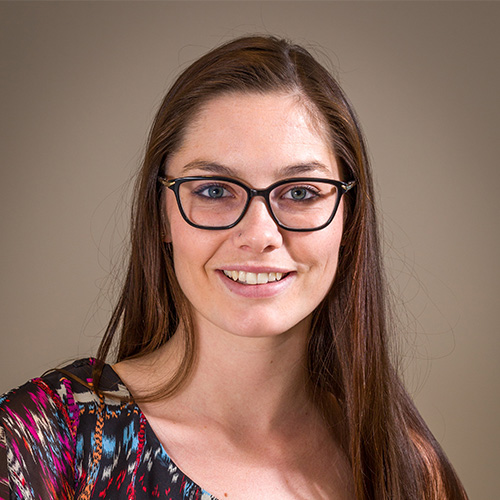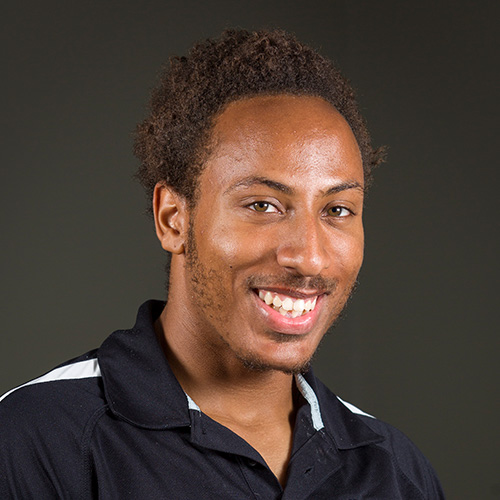 As the 2016–17 academic school year comes to a close, we are more than excited to report that the University Student Union still continues to enrich the CSUN student experience through inclusive activities, meaningful employment and leadership opportunities.
This year, the USU was able to complete a beautiful makeover to our Northridge Center, a large multi-purpose space that hosts many events and activities throughout every semester, including Expressions, Transitional Programs from EOP (Education Opportunity Programs) and the USU Year-End Celebration.
Over the past year, the USU has been working hard with researching and gathering information that could bolster further renovations to the USU in the near future. Among these renovations, we hope to include a new cross-cultural center to serve our diverse campus community. In an analysis conducted by our consultant, Brailsford & Dunlavey, more than 7,000 students participated in a survey where they expressed their opinions about this project. The survey yielded the largest response rate seen by the USU. Several members of the Board of Directors, student members of the Students of Color Coalition (SCC) and the Cross-Cultural Center Committee attended site visits to California universities to gain information that could be valuable in developing our building project.
It is the aim of the USU to provide information to CSUN students and involve them in this process. We encourage students to participate in project discussions in order to have their voices be heard. We are in the process of visiting other universities and assessing the best course of action for our student union.
The USU continues to provide a safe haven for student learning and success. We are committed to continuing to improve the methods by which we provide support and resources to all CSUN students.
Thelmari Raubenheimer
Chair, Board of Directors
Donald "Avi" Stewart
Vice Chair, Board of Directors
Message From the Executive Director
Education is the most powerful weapon which you can use to change the world.
—Nelson Mandela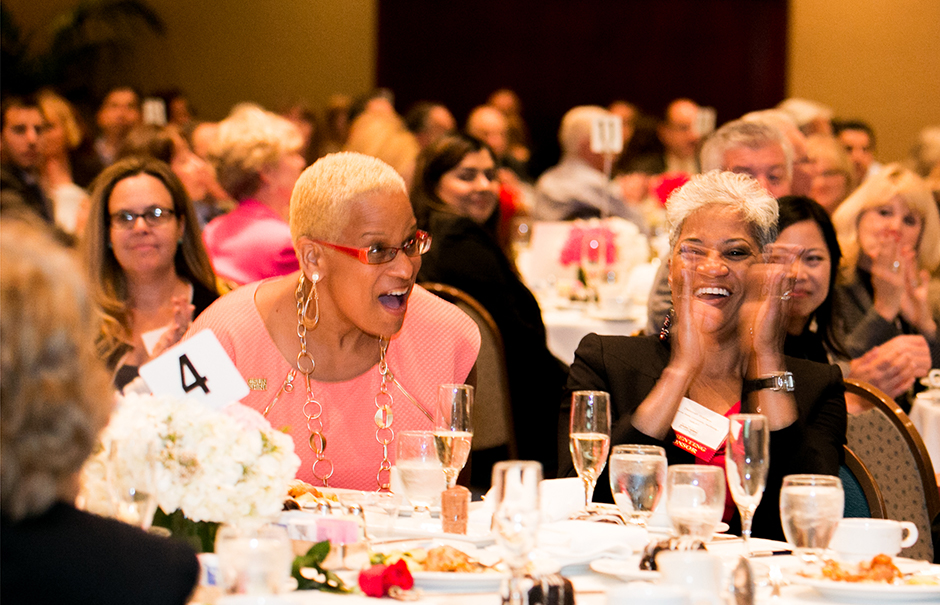 Women in Business Lifetime Achievement Award,
Presented by the San Fernando Valley Business Journal
Debra L. Hammond, Executive Director
Debra L. Hammond was honored with the Lifetime Achievement Award at the 16th Annual Women in Business Awards presented by the San Fernando Valley Business Journal (SFVBJ). The award is in recognition of her outstanding work as an inspirational woman in business who has made an ongoing difference throughout the San Fernando Valley during her 23 years at CSUN.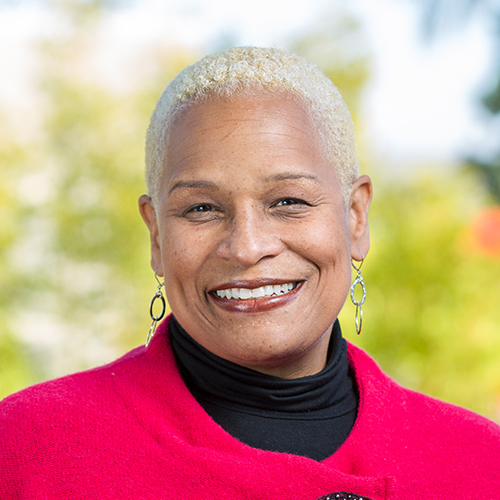 During the past five years, the University Student Union (USU) has successfully launched a Student Recreation Center, Veterans Resource Center, Pride Center and Oasis Wellness Center for the Matadors of California State University, Northridge. Today, in a new initiative, we are branding our offerings into one primary message: Optimizing the CSUN Student Experience.
Growing the USU brand will mean much more than hanging new banners and signage. The aim of the USU brand will be to help students discover the varied opportunities that are available to them here to learn, work, lead and participate in their campus community. In this increasingly complex world, the USU is positioned to offer students a place to expand their exposure to worldviews while honing the skill sets that employers seek.
The research is clear: Student involvement plays a pivotal role in the development and preparation of Matadors in becoming engaged employees post-graduation. Through USU leadership positions, meaningful events, essential services, and employment opportunities, our objective is to assist with the education of students, both professionally and personally.
To prepare today's students for tomorrow's economy, we have identified new and innovative ways to better serve Matadors that range from facility redevelopment to contemporary programming. Our new branding will reflect those opportunities.
Debra L. Hammond
Executive Director
Wellness and Health Workshops at the Oasis
333 complementary workshops were facilitated in collaboration with the Klotz Student Health Center, University Counseling Services, Institute for Community Health and Wellbeing, the Department of Art, and the Student Recreation Center.
Massage, Acupuncture, Reiki and Nutrition Appointments
More than 1,540 appointments were provided by the Klotz Student Health Center at the Oasis Wellness Center.
Nutrition Counseling Sessions
215 complimentary peer nutrition counseling sessions that were provided by the Department of Family and Consumer Sciences in the College of Health and Human Development at the Oasis Wellness Center focused on healthy eating, choosing healthy options at the grocery store and eating on the go within a budget.
Academic Partnerships
The University Student Union welcomes opportunities to partner with academic departments at CSUN.

Mike Curb College of Arts, Media, and Communication
Students from Public Art classes, led by Lecturer Kari Reardon, proposed, designed and constructed art sculptures for various areas of the USU, including the 20-foot tall palm tree art pieces now displayed on the exterior entrance wall to the Oasis Wellness Center.
College of Health and Human Development
Under the direction of Dr. Terri Lisagor, students from the Department of Family and Consumer Sciences provided private consultation at the Oasis Wellness Center as peer nutrition counselors for dietary analysis and general nutritional needs.
College of Business and Economics
Dr. Paul Lazarony assisted in identifying LGBTQ+ professionals to serve as panelists and mentors at the Queer in Your Career networking event hosted by the Pride Center.
College of Humanities: Queer Studies/Gender and Women's Studies
Students from Queer Studies and Gender and Women's Studies capstone courses presented their research highlighting the Bullough Archive at the Oviatt Library during the weeklong Sex in the Library event sponsored by the Pride Center.
Zumbathon

203 students, faculty and staff attended the 5th Annual Zumbathon, benefitting the Susan G. Komen Breast Cancer Foundation. Collaborators included Unified We Serve, CSUN Athletics and the Student Recreation Center.
CSUN Homecoming
The University Student Union, in collaboration with the CSUN Homecoming Committee, planned and hosted the event in the Student Recreation Center. Alumni and the campus community were invited to the USU to connect and celebrate with CSUN students, faculty and staff for a BBQ dinner, open house tours, Pinewood Derby fundraiser for the MataCare Grant Fund and a pre-game pep rally for the CSUN Men's Basketball game that night.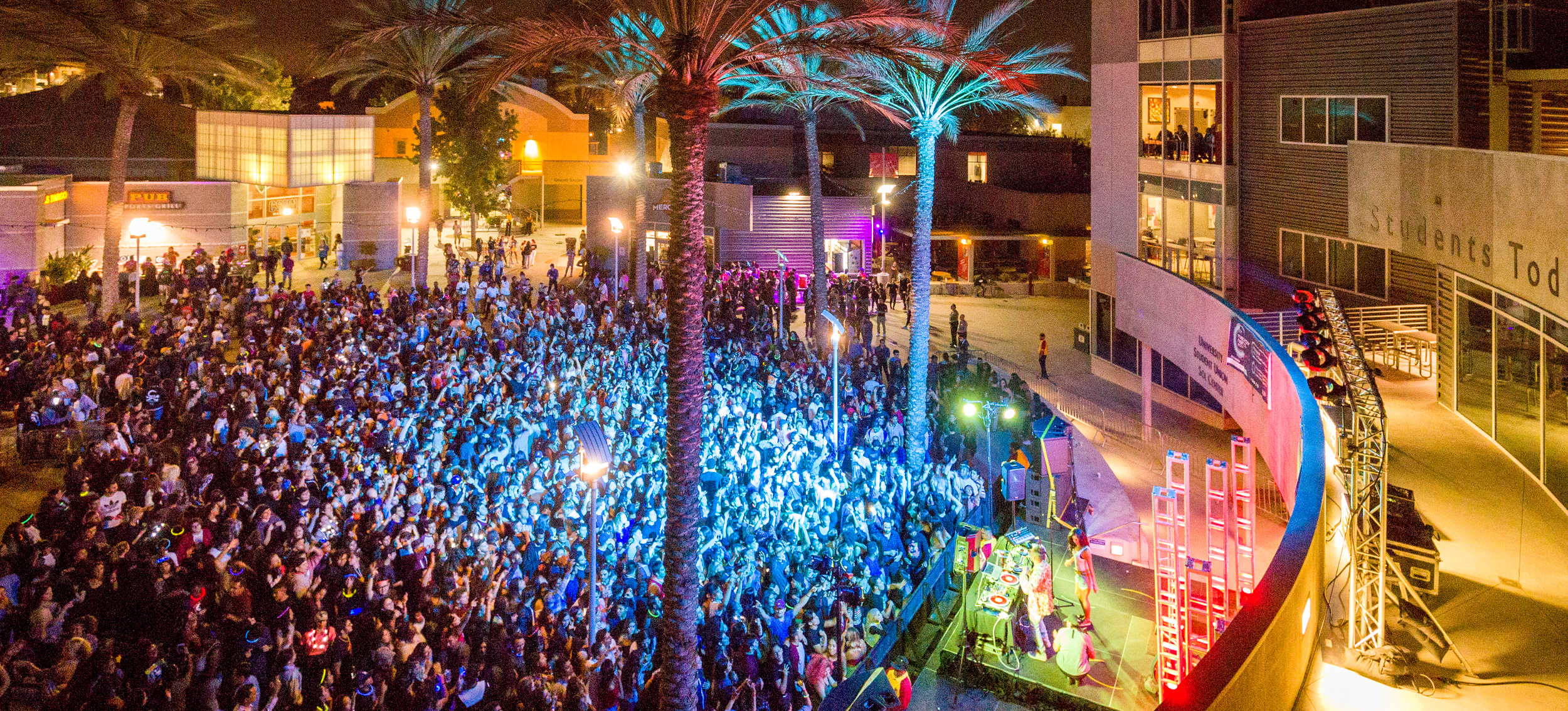 We took the first steps in our new branding initiative and refocused our commitment to increasing awareness of the USU brand among CSUN students. Initial progress was made this year and we will continue to find innovative ways to carry on the branding of the USU.
The Northridge Center

The Northridge Center Complex in the USU is the largest conference space at CSUN and host to a large number of events every year. The interior of the high-volume center underwent major improvements throughout December and January, including new carpet, paint, upgraded acoustics and recovered partitions to greatly enhance the facility's appearance and functionality.
464 Work Orders, 5,615 Deliverables
Marketing Deliverables
USU departments generated 464 marketing work orders that were successfully completed by the USU Marketing Department. Those work orders involved more than 5,615 print and digital deliverables including posters, fliers, a-frames, banners, e-blasts, promotional videos and much more.
Student engagement with the USU was enhanced by targeted implementation of the ongoing Campus Exposure Campaign to ensure that marketing materials for major USU events were displayed in virtually every department and building on the CSUN campus.
New Student Orientation at the USU
More than 8,000 new Matadors participated in New Student Orientation events presented by the Office of Student Involvement and Development in the Plaza del Sol Performance Hall at the University Student Union. In addition, 51 tours of the USU were provided to University 100 classes for new students in collaboration with the Matador Involvement Center, Associated Students and the International and Exchange Student Center.
Regional Leadership for the LGBTQ+ Community
The USU hosted the Southwest Regional LGBTQ+ Resource Center's Professionals Meeting: 21 professionals from 11 campuses gathered to discuss important new strategies for supporting LGBTQ+ students.
President's Annual Summer Celebration
Hundreds of CSUN faculty, staff and their family members attended the Summer Celebration hosted by the USU at the Student Recreation Center on behalf of President Dianne F. Harrison. There was food, activities, giveaways and entertainment for all ages to celebrate the end of the academic year.
USU Matatext

The USU Marketing Department launched the USU MataText notification service for students across campus to provide updates via text messages about events, giveaways, contests and job opportunities.
Events at the USU
463 Programs
41,359 Attendees
The USU at CSUN hosts an impressive variety of entertaining events — and most are free to students. This year, the USU produced 463 programs with 41,359 attendees.
Matador Nights is a very popular themed late-night event with fun activities, rides, dancing and free food. CARNAVAL is an annual multicultural festival that features performances, dancing, crafts and cuisine from around the world. During finals weeks every semester, Crunch Time, relieves students' stress with quiet study rooms, free snacks, breakfasts and massages.
Other USU events include Matafest, an annual event to welcome students to campus; Expressions, an open mic for poets and musicians; Craft Corner and Noontime Concerts every Thursday; Laugh Your Class Off, featuring professional comedians; Murder Mystery Interactive Dinner and Show where students solve a crime with their friends; Student Showcase is the top talent show on campus featuring CSUN student entertainers.
George Takei

Hundreds of Matadors boldly went where no audience had gone before when Star Trek legend, activist and social media icon George Takei spoke at the Valley Performing Arts Center.
Lunchtime Express

The Student Recreation Center collaborated with CSUN Human Resources to offer free express Group Exercise classes to faculty and staff two days a week. The shorter 25- and 45-minute classes were designed to be completed during a one-hour lunch break.
Carnaval

More than 2,300 CSUN students attended the 20th Annual CARNAVAL, a celebration of global diversity, where they experienced a variety of international cultures through an all-day event that included live performances, ethnic crafts and cuisines from around the world.
Resource Centers Expand Programming
Pride Center
5,147 participations in 166 programs
+9.7% Participation
+11% Programs
Veterans Resource Center
2,880 participations in 150 programs
+9.3% Participation
+51% Programs
Both resource centers in the USU continued to address the needs of important student populations at CSUN with new and engaging programs that encourage community building and advocacy while providing personal and professional development opportunities.
SRC Group Fitness Participations
Fall 2016
11,898
Spring 2017
14,781
CSUN students, faculty and staff got serious about their group fitness at the Student Recreation Center with TRX® Circuit Training, Zumba®, boxing basics, yoga and more!
Private Instructor Sessions
Matadors sought fitness support by scheduling private lessons at the Student Recreation Center with certified instructors in yoga, pilates, dance, boxing and more.
Swim Lessons for All Ages
A 17% increase in both adult and children's class attendance helped more Matadors and their children achieve their swimming goals.
Welcome to Wellness at the Oasis

This one-day event promoted health and wellness by providing students with health-related campus resources. Collaborators included the Klotz Student Health Center, University Counseling Services, Institute for Community Health and Wellbeing and the Student Recreation Center.
There's no nap like a Power Nap at the Oasis
503 more Matadors experienced naps inside the ultra-cool Nap Pods at the Oasis Wellness Center during its Power Nap Campaign in Spring 2017. Studies have shown that getting enough sleep is a key to students' academic success.
LGBTQ from A to Z
1,079 students, faculty and staff learned what they wanted to know but were afraid to ask about LGBTQ+ identities and advocacy during workshops presented by the Pride Center.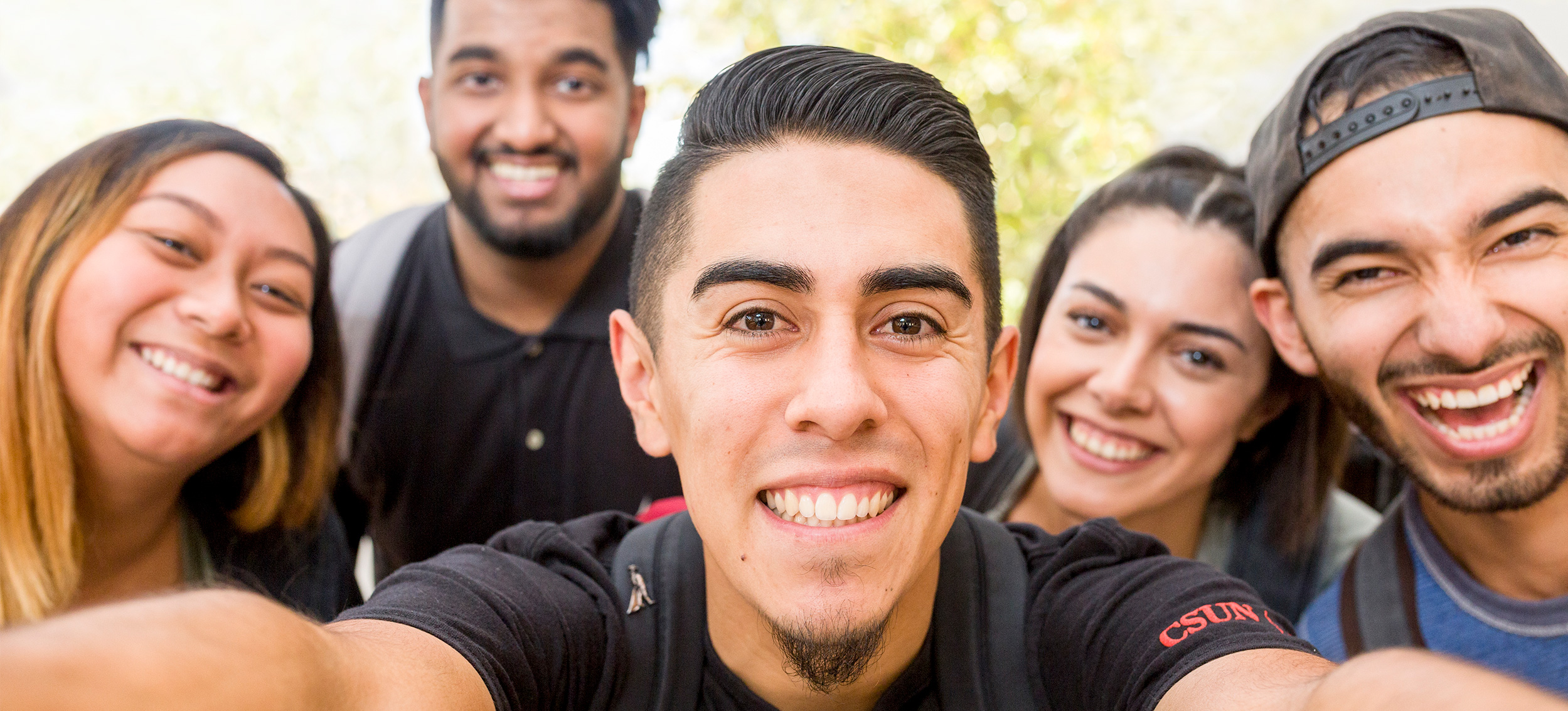 3,602
New Social Media Followers
USU social media accounts showed a total increase of 3,602 followers across all platforms (Facebook, Twitter, Snapchat Instagram, YouTube) with Instagram showing the largest growth with 1,043 new followers.
Where Matadors Have Played for 5 Great Years
The Student Recreation Center celebrated its 5-year anniversary on Jan. 26 and welcomed 642,782 visitors to the facility throughout the year. The SRC averaged about 54,000 visits per month.
Fitness Challengers
754 members participated in SRC Fitness Challenges that called for members to engage in fitness activities and complete program goals to win big prizes. Challenges included I Work Out (June), Turkey Burn-Off (November) and Train Like a Pro (February).
Annual President's Picnic
The USU collaborated with the Office of Student Involvement and Development to provide evening entertainment at the annual President's Picnic attended by students, faculty and staff.
USU Board of Directors Annual Gifts to CSUN
Matador Food Pantry
$5,000
Matacare Grant Fund
$10,000
The USU Board of Directors strengthened two key student support services with donations to the CSUN campus this year. The CSUN Food Pantry received $5,000 to help expand its efforts to assist students who face food insecurity and hunger with basic food necessities at no cost.
An additional $10,000 was gifted to the MataCare Grant Fund that was created by alumni, faculty, staff and students to support CSUN students who face unexpected urgent financial needs. The grants exist to remove unanticipated financial roadblocks to student success and well-being. They may be used to pay utility bills, child care, medical expenses and public transportation costs.
Annual Rainbow Reception

122 People attended this special networking opportunity to welcome new, returning and transfer students as well as faculty and staff of the LGBTQ+ community.
We ♥ Our Veterans Week

482 Matadors gathered to celebrate CSUN Student Veterans at the VRC Party on the Plaza. In addition, the Veterans Resource Center launched Joining Forces, a special training to enhance campus understanding of the challenges faced by Student Veterans by bridging the gap between civilian and veteran communities during We ♥ Our Veterans Week.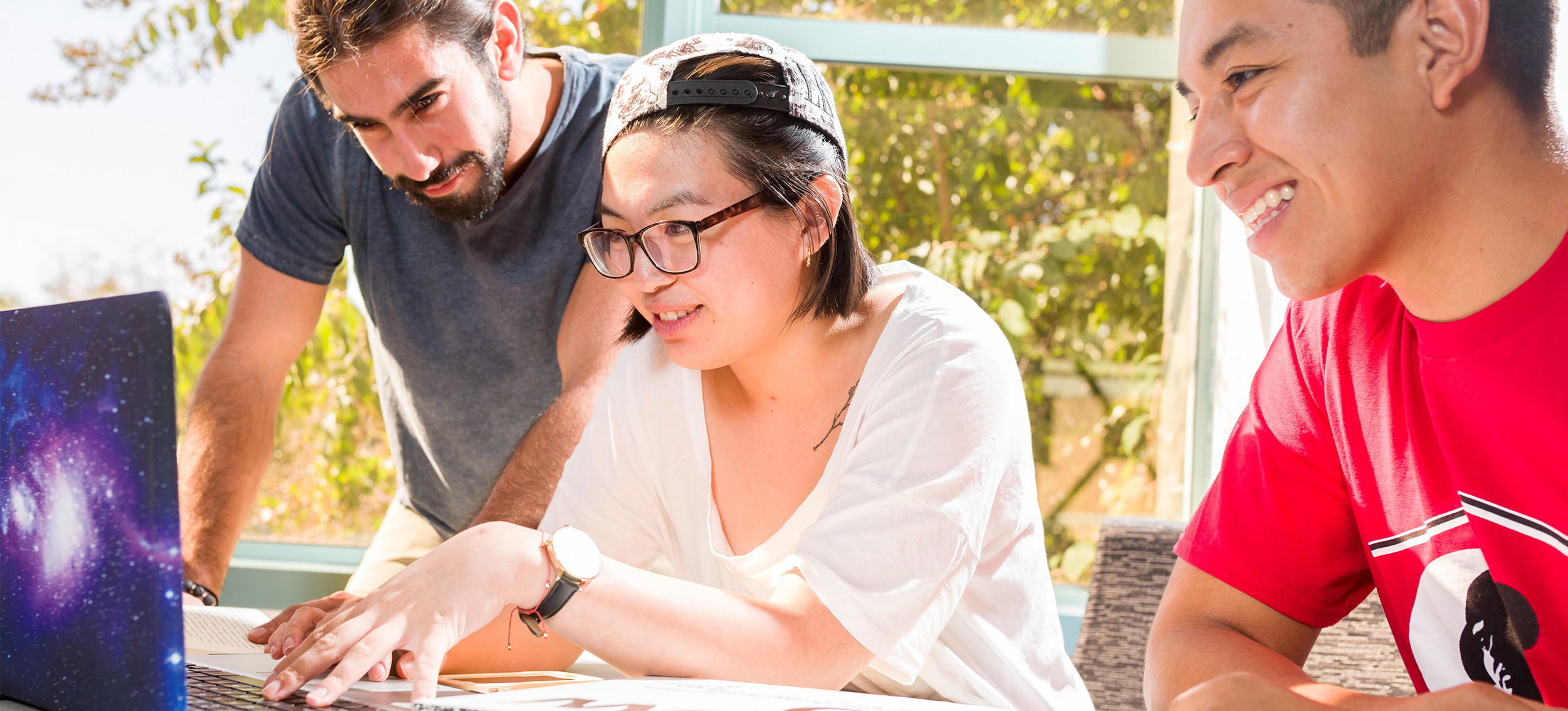 Preparing Future Professionals
The University Student Union averaged more than 400 student assistant employees throughout the year.
As the largest employer of students at CSUN, providing meaningful employment opportunities to students in a friendly and professional environment is core to its mission. Student employee success means creating work environments that enhance job prospects after graduation. More than 80% of students reported that their experience at the USU has benefited their personal and professional development.
As a result of their work experience, our student assistant employees believe that the following skills were enhanced.
Customer Service

(90%)

90%

Time Management

(85%)

85%

Leadership

(89%)

89%

Teamwork

(89%)

89%

Career Relevant

(80%)

80%

After College Use

(89%)

89%
Scores based on results from the National Association of Student Personnel Administrators (NASPA) Student Unions & Programming Survey (Spring 2017)
USU Personal Stories

There are more than 400 student employees at the USU — each with an interesting life story to tell. USU Personal Stories is a series of personal profiles that feature remarkable students and their persistence to graduation.
Special Mentoring Opportunities
WISDOM (Women Inspired to Succeed and Discover Opportunities through Mentoring) was launched in the spring of 2017 to support Black female students by creating mentoring relationships between students and faculty/staff.
This year, 39 Students connected with 22 Mentors from 10 academic and student affairs departments (Africana Studies, Career Center, Communication Studies, Child and Adolescent Development, Cinema and Television Arts, Educational Psychology & Counseling, Deaf Studies, Klotz Student Health Center, CSUN Human Resources and the USU).
An Important Conversation
In collaboration with the Women's Research and Resource Center, the USU hosted feminist and anti-racism activist/scholar Peggy McIntosh in conversation with social justice educator Victor Lee Lewis to talk about overcoming the invisible boundaries of privilege. More than 1,200 CSUN students, faculty and staff attended.
USU Tech Tips Workshops
These free Computer Lab workshops are provided to familiarize CSUN students with the most frequently used campus technologies. Each USU Tech Tips workshop is taught by a student employee to give them valuable experience with public speaking and an opportunity to hone their presentation skills.
Graduation Celebrations

Veterans Graduation Reception
Presented by the Veterans Resource Center of the USU, this annual event honored 177 CSUN Student Veterans who graduated with the class of 2017.

Rainbow Graduation Celebration
CSUN's LGBTQ+ community was welcomed by the Pride Center of the USU to this annual event that honored 45 students and allies who graduated in the spring of 2017.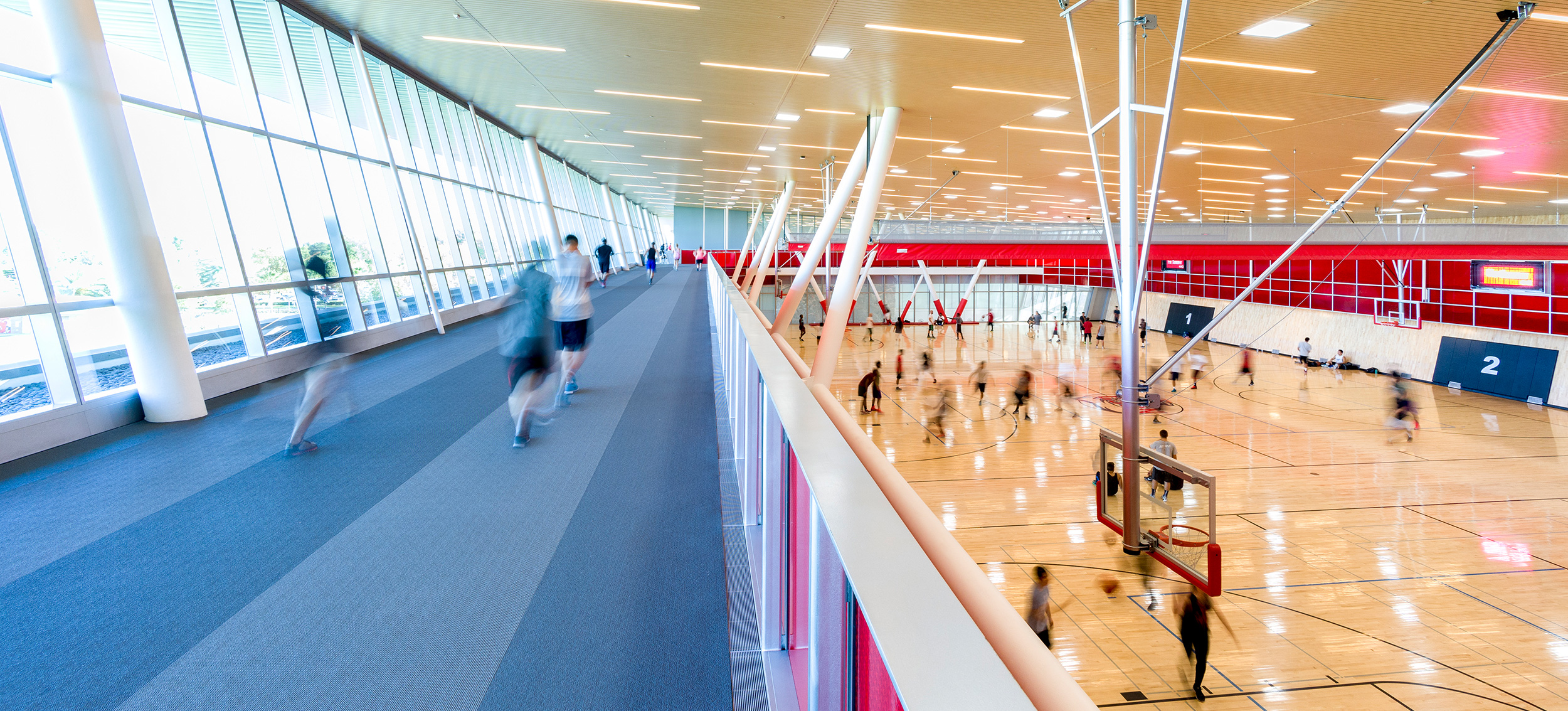 2017

2016

Assets
Current assets
Cash and cash equivalents
384,488
567,151
Short-term investments
4,575,752
3,264,023
Accounts receivable, net
28,665
49,694
Prepaid expenses and other
22,925
73,897
Total current assets
5,011,830
3,954,765
Property and equipment, net
674,492
568,233
Total assets
5,686,322
4,522,998
Liabilities and Net Assets
Current liabilities
Accounts payable
471,597
418,694
Accrued expenses
728,303
658,553
Deferred revenue
293,055
304,732
Current portion of postretirement benefit payable
8,150
6,715
Total current liabilities
1,501,105
1,388,694
Commitments
–
–
Postretirement benefit payable, net of current portion
2,292,560
2,013,047
Total liabilities
3,793,665
3,401,741
Net assets, unrestricted
1,892,657
1,121,257
Total liabilities and net assets
5,686,322
4,522,998
2017

2016

Operating revenues
Student activity fees
12,972,045
12,020,363
Program revenue
488,055
464,636
Rental income
731,742
843,314
Recreation center income
674,285
687,636
Commission income
76,540
90,416
Other income
260,771
63,198
Total operating revenues
15,203,438
14,169,563
Operating expenses
Program services
13,379,835
12,423,436
General and administrative
1,273,477
1,286,038
Total operating expenses
14,653,312
13,709,474
Change in net assets from operating activities
550,126
460,089
Nonoperating (expense) revenue
Pension related changes other than net periodic pension costs
(50,384)
(353,494)
Interest income
37,642
14,071
Transfer to the University
234,016
–
Loss on disposal of property and equipment
-
(114,774)
Net nonoperating expense
221,274
(454,197)
Change in net assets
771,400
5,892
Net assets, beginning
1,121,257
1,115,365
Net assets, end
1,892,657
1,121,257