Created by Students for Students
The New Heart of Campus
At the USU
Annual Report
2018–19
University Student Union at CSUN
CSUN | University Student Union
The University Student Union (USU) at California State University, Northridge is a student centered non-profit organization that works to expand the college experience through various programs, services, employment, and involvement opportunities.
The USU includes the Computer Lab, East Conference Center, Games Room, Northridge Center, Oasis Wellness Center, Pride Center, Reservations & Event Services, Student Recreation Center, USU Events, Veterans Resource Center…and more!
Mission Statement
The mission of the USU is to foster the achievement of students' educational goals by facilitating a strong connection between students and their campus community.
We are an engaging and energetic campus program that develops students through inclusive activities, meaningful employment opportunities, leadership experiences and innovative technologies, facilities, and services.
Illustration of rocket ship blasting off.
The New Heart of Campus
Welcome to Your USU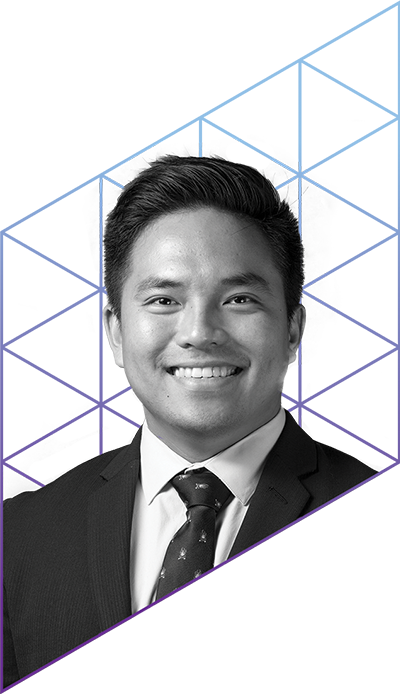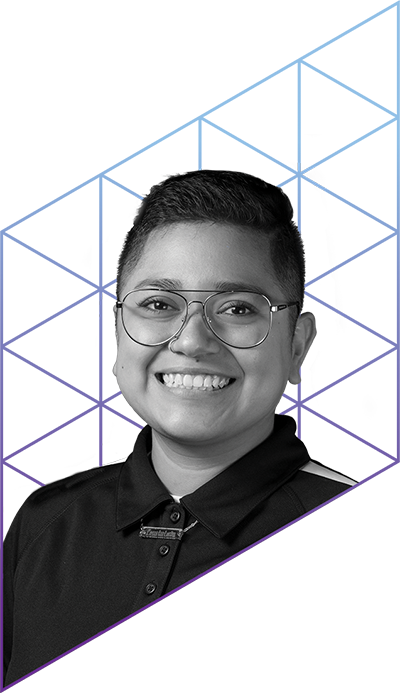 A Message from the Chair and Vice Chair, Board of Directors
As we reach the end of the 2018–19 academic year, the University Student Union (USU) at California State University, Northridge can look back on a truly landmark year for our organization. Along with an ongoing commitment to promoting student success, offering a wide range of educational and entertaining programs, and providing meaningful employment and leadership opportunities, CSUN students voted to pass a USU referendum to finance and build the "New Heart of Campus".
The new facility will include increased lounge and study spaces, outdoor shaded seating, enhanced food options, event and meeting spaces, entertainment and gaming spaces and a center for unity in race, intersectionality, social and environmental justice.
Building on the influence of previous student leaders, this referendum was the culmination of work by many to create a clear and concise vision for the future of the USU. Created by students for students, this project will transform not just the USU, but the overall student experience at CSUN. The success of this campaign was primarily the result of passion from dedicated student representatives whose enthusiasm was embraced across campus.
As the nation's political landscape creates new issues for CSUN students to navigate, the support systems we offer them are more important than ever. Through additional cross-campus collaborations with the Students of Color Coalition, Ethnic Studies and Gender Studies departments and other organizations, the focus of our USU will continue to be on enhancing the university experience for every student on campus.
With the "New Heart of Campus" now on our horizon, the USU's future is brighter than ever and we look forward to proudly watching as it develops many new opportunities and resources for CSUN students in the coming years.
Bhernard Tila
Chair, Board of Directors
Stephanie Flores Temix
Vice Chair, Board of Directors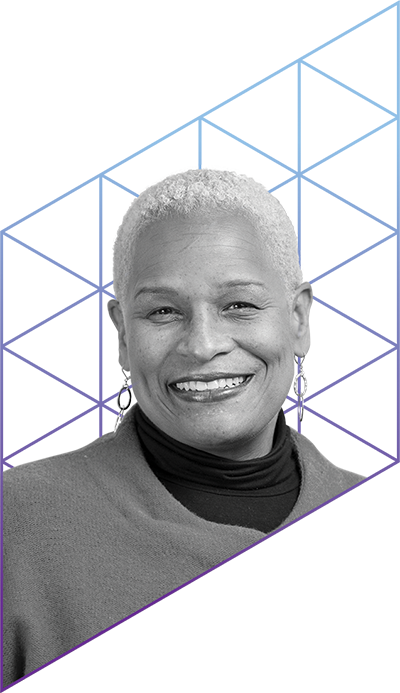 A Message from the Executive Director
This year, the University Student Union at California State University, Northridge engaged in the most important student referendum in its history. The goal—provide more of what students were asking for: more study and lounge spaces, shaded outdoor seating, enhanced food options and a center devoted to cultural diversity, inclusion and social justice. Taking that message to Matadors prior to the vote were student leaders who understood the scope of the "New Heart of Campus" campaign and shared the vision of the multifaceted, long-term concept with campus stakeholders.
Connecting with the campus community required dedication from multiple student-led teams who listened to our campus partners such as the Students of Color Coalition and Ethnic Studies departments to learn about the concerns and opportunities that the new structure would bring.
Created by CSUN students for CSUN students, this process tested the mettle of our deeply committed student leaders who certainly understood the obstacles that this large construction and renovation concept presented. Student passion was a driving force every step of the way and we strongly supported their resilience in the face of such a daunting task. This ambitious effort of CSUN students, who worked with various members of campus staff and faculty, was a real testament to our organization's values and core beliefs.
As we continue to better understand what it means to serve the students of today, we are often reminded of their needs in a world that is full of uncertainty and change. Our role as student development professionals requires us to understand the challenge of meeting the evolving needs of our students. It is a task that we must address every day as we prepare to usher in a new era of opportunity for enhanced student engagement with the "New Heart of Campus".
The completion of this major USU project in 2022–23 will be transformative for the entire CSUN campus. We are ready to take the next steps toward an exciting future that will provide students with even more opportunities to grow at our educational institution.
Debra L. Hammond
Executive Director, USU
"Transformation isn't a future event, it's a present day activity."
—Unknown
University Student Union Referendum: The New Heart of Campus Renovation and Expansion Project
The University Student Union at California State University, Northridge, is committed to enhancing the overall college experience for CSUN students and in May a successful student referendum made 2018–19 a landmark year for current and future Matadors.
Created by students for students, "The New Heart of Campus" will be a beautiful combination of new construction and renovated facilities intended to be the new center of student life at CSUN. It will feature additional study spaces, enhanced dining options, event and meeting spaces, a games and entertainment area, lounge and social spaces, shaded seating areas and a center for unity in race, intersectionality, social & environmental justice.
Three student-driven committees spearheaded the education and informational campaign for the referendum. The Renovation and Expansion Team worked to envision a conceptual design and feasibility study. The Referendum Development Team developed strategies and created all educational marketing campaign deliverables. The Campus Engagement Outreach Team held a series of programs, tabling sessions and made in-person presentations to classrooms and student organizations across campus.
The combined efforts of these teams culminated in a 3O-day marketing campaign throughout April — leading up to the student vote on May 1 and 2. Students approved the referendum with 61 percent of the votes, making it a historic day for the University Student Union.
The resulting construction and renovation project is now underway with the opening scheduled for the 2022–23 academic year.
The New Heart of Campus
The Center of Student Life
The Student Veteran Emergency Fund
Student Veterans who faced challenges with basic needs, such as housing and food insecurities, were able to access emergency financial assistance totaling $6,285 from the Veterans Resource Center.
AROdynamic spACE
Students in the Asexual (ACE) and/or Aromantic (ARO) community enjoyed a compelling discussion with Asexuality Los Angeles representative Sam Chappell.
USU Night Market
The inaugural USU Night Market in April provided a lively atmosphere for more than 1,500 CSUN students and the surrounding community with enticing food trucks, a range of fun vendors, free snacks and live entertainment.

USU Student Art Collection: Featuring the Works of CSUN Student Artists
For two decades, the University Student Union in partnership with the CSUN Department of Art, has taken a leading role in supporting the passion and talent of Matador student artists by purchasing their works for display throughout its facilities and meeting spaces. The USU Student Art Collection features 150 pieces that represent a vast array of media. The complete collection, meticulously curated, includes six galleries of relevant themes showcased throughout the USU.

The LGBTQIA+ Resource on Campus
The Pride Center presented 46 workshops about LGBTQIA+ identities and advocacy throughout the year to 1,083 CSUN students, faculty and staff.
In addition, the Pride Center team connected with eight of the nine college deans on campus and provided LGBTQIA+ inclusivity training to faculty from four colleges.
The Pride Center also presented CSUN faculty with Trans 101 educational workshops to support their knowledge about the transgender community and assist faculty with facilitating dialogue around the Common Reading book for freshmen, Becoming Nicole.
Graduation Receptions
Veterans Graduation Reception
More than 160 Veterans and their guests attended the annual Veterans Graduation Reception in May to honor 48 graduating Student Veterans. The keynote speaker was Nate Boyer, a former Army Green Beret and NFL player who talked about overcoming self-doubt to achieve goals.
Rainbow Graduation Reception
More than 200 Matadors along with their family and friends celebrated at the annual Rainbow Graduation Celebration that honored 27 new graduates from the LGBTQIA+ community on campus.
Intramural Sports
Intramural Sports league participation rose 29% from the previous year, attracting 3,474 students, faculty and staff members to compete in basketball, softball, flag football, dodgeball, indoor volleyball and outdoor soccer at the Student Recreation Center.
The SRC also developed a sports elective option for the Upward Bound program that supports students from underserved communities in pursuit of a college degree.
Community Recognition
The NASPA Student Affairs Administrators in Higher Education recognized the Pride Center at its 2019 annual conference in Los Angeles for its LGBTQIA+ community Sex Week program. Pride Center Manager Sarina Loeb presented, "A Conversation Around Sex Week Program Series: Exploring the Importance of Sexual Health, Healthy Relationships, Risk Reductions and Creating Sex-Positive Spaces on University Campuses" with UCLA colleagues TaMisha Greathouse, Shalaurey Jones and Tiffani Garnett.
Student employee Felix Villarreal was honored by Los Angeles City Council Member Mitchell Englander for supporting and advocating for the LGBTQIA+ community through his work at the Pride Center.
The Veterans Resource Center received $50,000 in grant funding from an anonymous donor to provide additional support for Student Veteran programs and services.
$50k Grant Funding for the VRC
ACUI "Steal this Idea" Awards for the USU
USU Marketing received 10 awards for creativity at the Fall 2018 Regional Conference in San Diego. In addition, the department received seven awards at the Spring 2019 Annual Conference in Indianapolis.
Carnaval
The 22nd Carnaval, the USU's annual celebration of global diversity, reached more than 3,500 CSUN students with its cultural and educational experiences including talented performers, food and fun activities from around the world — a 17% increase from the previous year.
Commitment to Deaf and Hard of Hearing Students
Deaf Queer Fest celebrated the intersection of Deaf and Queer identities as the Pride Center welcomed a dynamic interactive performance by Deafies in Drag, featuring comedic drag queens Selena Minogue and Casavina. Matadors were invited to connect with deaf and/or queer student organizations and supportive vendors throughout the event.
Meeting Facilities
USU Reservations and Event Services (RES) hosted 17,069 event and program bookings in 2018–19 for CSUN students, campus departments and many groups from outside the CSUN community.
The RES department's annual Reservations Customer Service Survey showed an overall customer satisfaction rating of 90% — a 4% increase from the previous year.
Crunch Time — Finals Stress Relief
Seeking a proven way to lower stress levels during finals, 3,572 CSUN students took part in the popular Crunch Time event, that offered free breakfasts, snacks, massages, exam materials and other stress-alleviating activities throughout the last two weeks of each semester.
Board of Directors
The USU Board of Directors (BOD) approved and awarded $70,000 of gift donations to several campus departments and initiatives:
$20,000 to Asian American Studies Pathways Project
$15,000 to Revolutionary Scholars
$10,000 to the MOSAIC Program
$15,000 to the Matador Food Pantry
$10,000 to the Department of Chicano/a Studies for their 50th Year Anniversary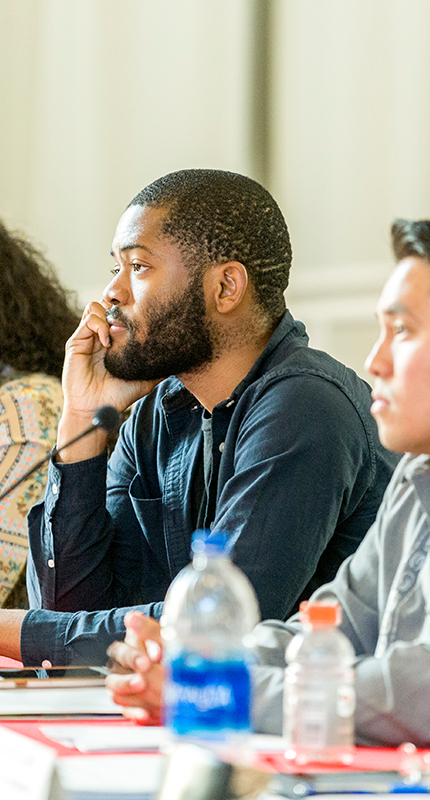 Program Engagement
Games Room
More than 28,000 people visited the Games Room for the latest video game consoles, gaming tournaments, billiards, table tennis, air hockey and Oculus Rift virtual reality.
Oasis Wellness Center
The Oasis hosted 355 Peer Nutrition Counseling appointments provided by the Family and Consumer Science Department of the College of Health and Human Development.
Pride Center
The Pride Center received 7,597 visits.
Sol Center
USU front desk student guest services assistants greeted 77,118 guests who entered the Sol Center lobby.
SRC Private/Semi-Private Swim Lessons
The number of people who enrolled in swim lessons at the Student Recreation Center more than doubled from the previous year to take a total of 436 lessons, compared to 200 the year before.
Student Recreation Center
With 24,267 distinct members, the SRC welcomed 576,989 visits to this popular campus destination.
Sunny Days Camp
More than 450 campers ages 5 through 17 attended Sunny Days Camp at the USU — the summertime fun headquarters for kids in the San Fernando Valley.
USU Events
The USU Events Department attracted 25,316 Matadors to 72 events and programs designed to enhance their overall university experience, address student development needs and celebrate the diverse CSUN culture through inclusive programming.
Veterans Resource Center
The Veterans Resource Center received 7,875 visits.
Pride Center Visits: 7,597
77,118 Guests Greeted
Games Room Visits: 28,000
450 Happy Campers
26,316 Event Goers
436 Swim Lessons
576,989 SRC Visits
The New Heart of Campus
Growth & Development
Student Recreation Center Updated with New Equipment
New state-of-the-art exercise machines enhanced the fitness experience of SRC members. The equipment includes workout tracking options and embedded screens that connect to personal devices for use with streaming services.
Organizational Growth
This year the Human Resources Department recruited and hired 10 new staff members, 17 temporary staff, 175 student assistant employees and 35 Sunny Days Camp employees.
Campus Safety
Technology Support Services collaborated with the Department of Police Services to implement the panic button alarm system in the USU while facilitating discussions about the future installation of external security cameras around USU facilities.
Technology Trailblazers:
USU Tech Tips
In response to student demand, the Computer Lab offered 21 USU Tech Tips workshops, including two new opportunities for students to learn and enhance their creative skills with Adobe InDesign and Illustrator.
In addition, timed computer sessions in the Computer Lab were expanded from 2 to 4 hours during low-traffic periods to accommodate those looking for longer sessions.
Inclusive Facilities
The USU offers the highest concentration of gender inclusive restroom stalls on the CSUN campus, with a recent expansion to 15 stalls to better meet student needs.
Games Room Levels Up
Evolving technology at the USU Games Room now includes new Oculus Rift virtual reality headsets to usher in a new era of modern gaming. Expanding e-sports events and services now include the new CSUN e-sports club and the Fighting Game Tournament circuit to challenge the rapidly growing campus gaming community.
Student Recreation Center Program Review
A team comprised of USU and SRC employees conducted a self-appraisal utilizing the Council for the Advancement of Standards (CAS) of the SRC's facilities and services in order to assess how effectively it serves stakeholders. The process also included a visit by an outside peer review team.
USU Social Media Influencer Series
The USU launched a new and exciting event series, featuring prominent social media influencers from various fields (Beauty, Wellness & Fitness and YouTube). Every influencer spoke about their experiences and offered advice to students during Q&A sessions.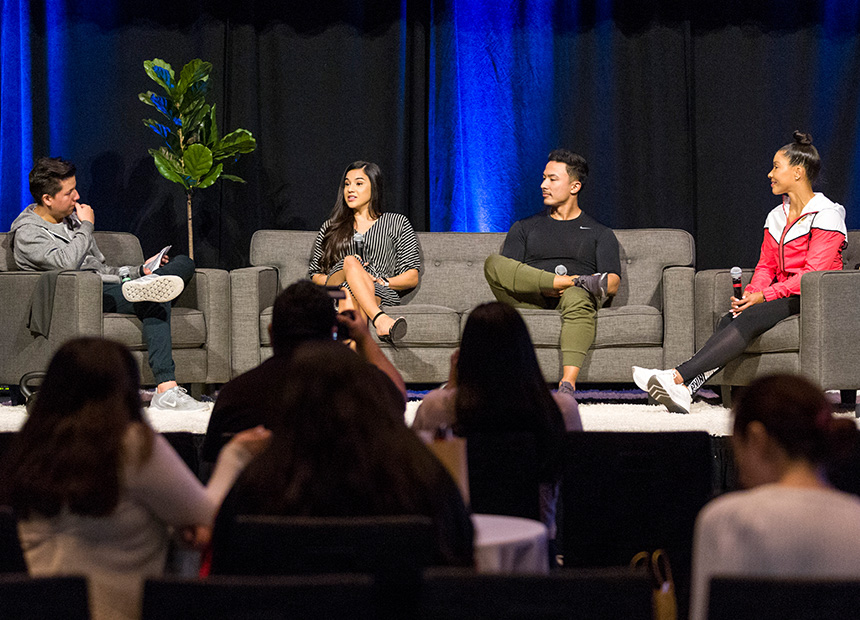 The New Heart of Campus
Student Development & Impactful Employment
Student Summit
With the theme of "Be Here Now", focusing on mindfulness and wellbeing, this bi-annual event brought the conferencing experience to the USU for its 300+ Student Assistant employees.
Graduation Preparation Seminar
This program is offered two times annually for USU student employees nearing graduation to help them prepare for life beyond CSUN. Students in attendance noted that they had gained valuable information that would benefit them in seeking post-grad employment.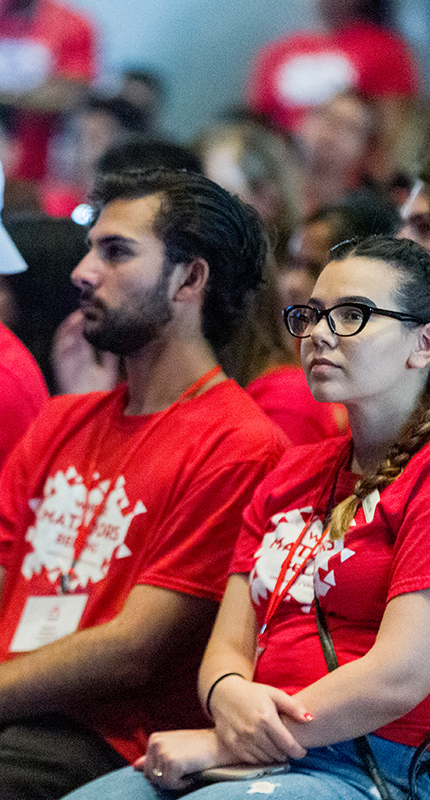 USU Student Assistant Employee Exit Survey
When 107 graduating student assistant employees who completed the USU Exit Survey were asked why they stayed at CSUN, 63% percent of the respondents cited their position with the USU as the reason for their perseverance towards to graduation. Here are additional responses to relevant questions:
63 percent of the respondents cited their position with the USU as the reason for their persistence to graduation
Did you pause to think about the learning you were receiving at the US?
2018: 82%
2019: 88%
My USU work experience...
92% Deepened my learning through professional practice
93% Contributed to my professional development
87% Contributed to my success as a CSUN student
94% Contributed to my campus or community engagement as a Matador
85% Helped me find purpose in my university experience
2019 NASPA Survey
A custom survey of CSUN students based on the Student Union and Programming assessment of NASPA, Student Affairs Administrators in Higher Education. The survey examines the participating students' perceptions about their professional development through the USU work experience program. It is designed to provide actionable benchmarking data to shape and enhance our programming for all students.